Our Mission
Our mission is provide best in class services consistent with our expertise, training and experience related to court receiver, partition action, provisional directorship ,dissolution manager and court appointed monitor services.
FedReceiver, Inc.
FedReceiver, Inc. provides expertise and services in multiple fiduciary service areas including court receiver, provisional director, corporate dissolution manager and partition referee cases in both state and federal court throughout the United States. Our principals are recognized expert court receivers including past presidents of the California Receivers Forum (CRF) and the National Association of Federal Equity Receivers (NAFER)
We provide these fiduciary services to aid in the collection of judgements, to preserve and maintain assets for the benefit of secured creditors, to recover and distribute assets to defrauded investors, consumers and partners as well as spouses and other victims of misconduct including investors and consumers.. In addition, with decades of experience in commercial and residential real estate development, acquisition and management, our expertise is utilized to address slum-lord housing conditions based on actions filed by local municipal governmental agencies.
With a successful track record of recovery for the benefit of secured creditors, investors and other interested parties, FedReceiver, Inc. has successfully recovered hundreds of millions of dollars of cash and assets.
Experience
FedReceiver professionals have worked on over 800 fiduciary assignments including construction completion, judgment enforcement, real property, health-care operations including residential care facilities for the elderly (RCFE) and interim care facilities (ICF's), business operations, construction completion, liquidations and IP sales.
defrauded investors serviced
We guide you through the receivership process
The selection of a receiver may be a daunting task. First, it is vital to identify the specific purpose of the receivership, to identify a receiver candidate that has the requisite experience and skillset to be able to accomplish the goals and objectives of the case and to ensure that the receiver possesses the staffing, depth and expertise to succeed. A receiver is initially nominated by a party, and ultimately, he/she must be approved and appointed by the Court. Thereafter, the receiver will generally qualify to act by filing a bond and will thereafter initiate the duties prescribed by the court.
Our Values
Dedication
We are committed to achieving the goals and objectives of our clients and the Court.
Honesty
Working in a transparent, truthful, dependable and reliable manner, for the benefit of creditors, investors and/or consumers - this is the core of our service offerings.
Integrity
FedReceiver, Inc., with three decades of experience, prides itself on its reputation of honesty, moral principles. dependability and values.
Persistence
Unwavering in the pursuit of justice, accountability and success, we aggressively preserve, maintain and recover assets for the benefit of creditors, investors and consumers.
Fearless
With 800 + cases throughout the Unites States and beyond, through the use of technology, 3rd-party professionals, experience and aggressive litigation, estate administration is accomplished in an uncompromising fashion.
Competency
Experience, trade organization leadership, professional designations, state licensing and a proven track record of success result in our achievements as industry leaders.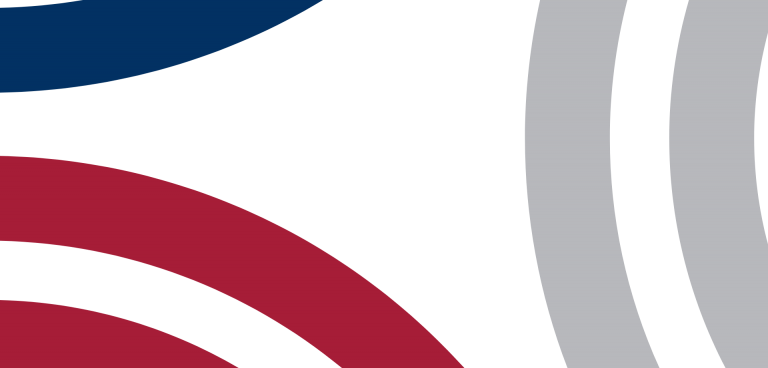 Clients Who Trusted Us
As an attorney representing secured creditors who provide C&I loans, I have needed to seek the appointment of a receiver due to loan defaults. Stephen Donell, Receiver, is a take-charge, dependable and results-oriented professional with whom we have a long-standing history. We highly recommend his services as receiver to other lenders and creditors.

Attorney, San Francisco CA
San Francisco, CA
As lenders' counsel, our firm has worked with FedReceiver, Inc. for many years in connection with real property defaults and several cases involving the appointment of a Receiver. Mr. Donell and his team have distinguished themselves as knowledgeable and effective court appointed receivers.

Attorney, Los Angeles CA
Beverly Hills, CA
Our firm has had multiple opportunities to work with the professionals at FedReceiver and the results have been extremely positive in all of our partition referee and receivership matters.

Attorney, Los Angeles CA
Los Angeles, CA
I have worked with Stephen Donell in multiple cases where he was appointed as receiver over assets secured by loans originated from our lending institution. Mr. Donell's expertise and experience have been invaluable in the protection of the bank's loan security.

Lender, Orange County CA
Orange County, CA
Mr. Donell has served as court-appointed Receiver in multiple matters in connection with partnership litigation filed by our firm. Mr. Donell has demonstrated his knowledge regarding asset preservation, forensic investigations, and fiduciary duty violations, and his actions have resulted in positive results for my clients' interests.

Attorney, Los Angeles CA
Los Angeles, CA
Knowledgeable Receivers You Can Trust
We appreciate the unique demands of litigants. From forensic accounting, asset management fraudulent transfer litigation to complex cash-flow management, we understand the pain points of asset-value loss, hidden assets, lack of transparency and non-cooperative debtors. Speed, knowledge and expertise gained by 30 + years of experience allows for the efficient and effective administration of each receivership estate.
Get in Touch Today
Contact our office regarding our court-appointed services in order to address your immediate needs.