Our California Court Receivers Are Here to Help
Based in Los Angeles, our California Court receiver and partition referees have decades of experience in matters filed in state/federal court in California.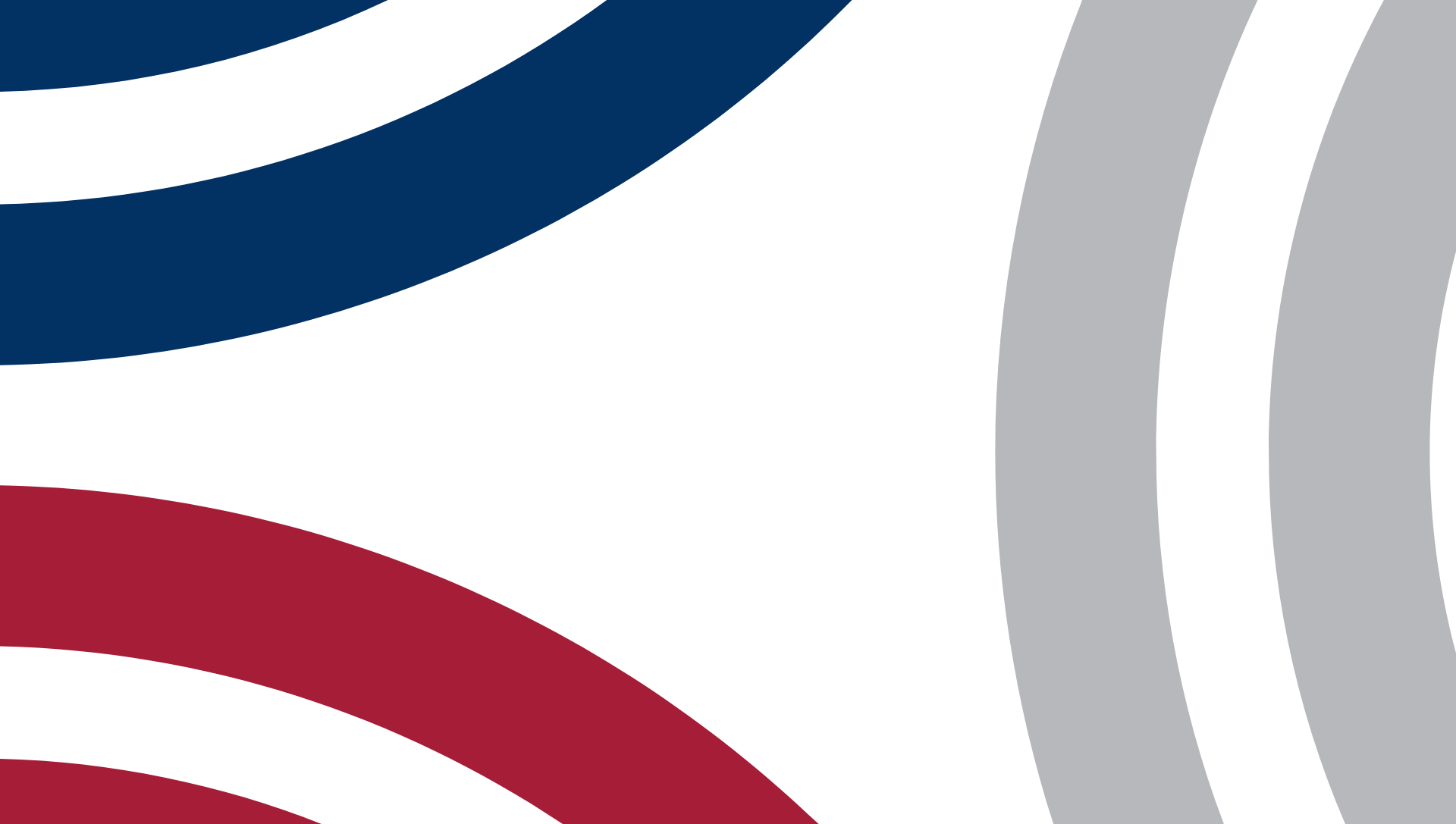 Here's how our court receivers in California can help you:
With decades of experience handling matters filed in state/federal court in California, FedReceiver, Inc. has the knowledge, training and experience to efficiently and effectively administer the estate.
Rents & Profits

A rents & profits, or real estate receivership arises out of the enforcement of a deed of trust or mortgage and is based on state statute. A receiver can be appointed to protect, preserve and secure rents during the pendency of a non-judicial foreclosure in California or as applicable in additional states.

Regulatory Receiverships

A civil action may be filed by agencies such as the Securities & Exchange Commission (SEC), Federal Trade Commission (FTC) or the Commodity Futures Trading Commission (CFTC) related to investor, consumer and derivative market related cases, respectively.

Divorce

A receiver may be appointed in a marital dissolution proceeding. These highly contentious matter require specific skills and expertise and may involve the management of a business or real property.

Judgment Enforcement

A receiver may be appointed to enforce collection of a judgment. The receiver may distribute cash flow from the operations of the business or real property to the judgment creditor, or the receiver may end up selling the receivership asset to satisfy the judgment.

Construction Completion

A receiver may be appointed to complete construction due to a default in a construction loan.

Secured Creditor/C&I Loans

A receiver may be appointed in connection with a default by a business or corporation and the receiver may take possession of inventory, cash, receivables, intellectual property and business personal property for the benefit of all creditors, in order of priority.

Equity Receiver

As Past President of The National Association of Federal Equity Receivers, Stephen Donell is a recognized leader in equity receivership assignments. An equity receivership is one where the receiver is appointed over the entity itself and not simply over the security for a loan. The equity receiver handles all aspects of the receivership entity, including payment of taxes, hiring/firing employees, business operations, insurance, ownership distributions and the management of the corporate entity itself.

Health & Safety Code Receiver

With decades of experience in managing residential real estate, we possess the skills and expertise to address sub-standard housing, including slum-like buildings that are impacted by mold, lead paint, insect infestations, bedbugs, code violations and general dilapidation related to California Civil Code Section 1941.1 and California Health & Safety Code Section 17920.3.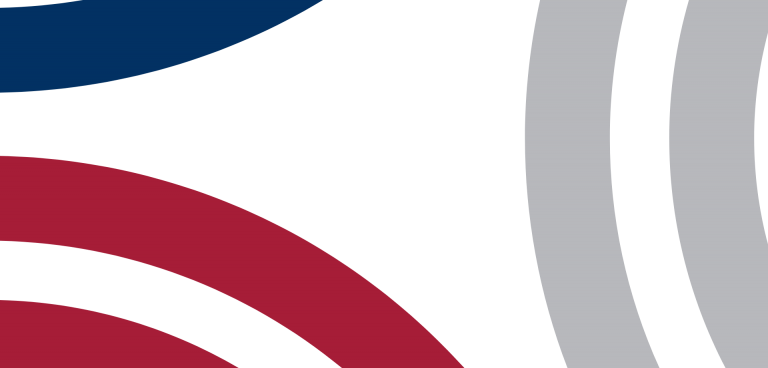 Clients Who Trusted Us
As an attorney representing secured creditors who provide C&I loans, I have needed to seek the appointment of a receiver due to loan defaults. Stephen Donell, Receiver, is a take-charge, dependable and results-oriented professional with whom we have a long-standing history. We highly recommend his services as receiver to other lenders and creditors.

Attorney, San Francisco CA
San Francisco, CA
As lenders' counsel, our firm has worked with FedReceiver, Inc. for many years in connection with real property defaults and several cases involving the appointment of a Receiver. Mr. Donell and his team have distinguished themselves as knowledgeable and effective court appointed receivers.

Attorney, Los Angeles CA
Beverly Hills, CA
Our firm has had multiple opportunities to work with the professionals at FedReceiver and the results have been extremely positive in all of our partition referee and receivership matters.

Attorney, Los Angeles CA
Los Angeles, CA
I have worked with Stephen Donell in multiple cases where he was appointed as receiver over assets secured by loans originated from our lending institution. Mr. Donell's expertise and experience have been invaluable in the protection of the bank's loan security.

Lender, Orange County CA
Orange County, CA
Mr. Donell has served as court-appointed Receiver in multiple matters in connection with partnership litigation filed by our firm. Mr. Donell has demonstrated his knowledge regarding asset preservation, forensic investigations, and fiduciary duty violations, and his actions have resulted in positive results for my clients' interests.

Attorney, Los Angeles CA
Los Angeles, CA
Locations Served
With cases involving assets throughout the country and internationally, FedReceiver, Inc. provides nation-wide receivership services including international asset recovery.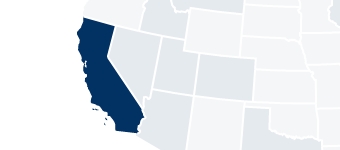 Alameda, Butte, County of San Francisco, Contra Costa, El Dorado, Fresno, Humboldt, Imperial, Inyo, Kern, Kings, Los Angeles, Marin, Orange County, Riverside, Sacramento, San Bernadino, San Diego, San Joaquin, San Luis Obispo, San Mateo, Santa Barbara, Santa Clara, Ventura County, and the California District Court.
States with cases/assets include Arizona, California, Colorado, Florida, Hawaii, Idaho, Illinois, Indiana, Massachusetts, Michigan, Montana, Nevada, Ohio, Oregon, Texas, Utah, Virginia, Washington, Wisconsin.
Who needs a court appointed receiver in California?
Lenders, secured creditors, city attorneys, defrauded investors, partners and members of LLCs may all be in need of the services of a court appointed receiver.
Real Estate Lenders
You are the beneficiary of a deed of trust. The borrower has defaulted and is not maintaining the insurance, landscaping, plumbing and other building systems. The loan collateral is subject to waste and diminution of value.
Investor
You have invested in a partnership. The managing partner has ceased providing monthly financial reports and there is evidence that funds from one entity are being used to pay expenses of other entities.
Breach of Contract
You are a partner/member of an entity that owns real property. The managing partner/member is disbursing funds in a manner that is inconsistent with the governing documents resulting in financial damage.
Commercial Lender
You are a commercial lender. You have made a loan to a business secured by inventory, receivables and cash collateral and the loan has gone into default. There are irregularities with inventory, trial balance, balance sheets and income statement reports.
City Attorney
You are a city attorney and you have sub-standard housing due to slumlord conduct. You need a receiver to repair the property and to bring it into code compliance.
How we work together
Reach out
Reach out to us via our contact page or call our office.
Set an Appointment
An initial call will allow for an initial assessment of the proposed case.
Sample Pleadings/Orders
With approximately 800 cases, FedReceiver has a vast library of exemplars including motions seeking appointment of receiver, orders appointing receiver and memorandum of points & authorities.
References
We offer excellent references with local and national law firms, accounting firms and clients.
Court Experience
Given our decades of experience and hundreds of cases, we have appeared in state/federal court and have excellent relationships with numerous courts/judges.
Get to know our expert court receivers in California
With prior experience as President of the California Receivers Forum (CRF) Los Angeles/Orange County Chapter, President of the National Association of Federal Equity Receivers (NAFER), panel members at receiver conferences, we are leaders in our industry.

Receivers Stephen Donell, James Donell, Todd Donell and Sarah Bates have collectively worked on 800+ receiver/partition cases. With a specialty in complex partnership disputes, the team also is appointed in connection with defaulted real estate loans, business loans, divorce, judgment enforcement, health & safety, regulatory and charging orders.
Los Angeles
12121 Wilshire Boulevard
Suite 1120
Los Angeles, CA 90025
Phone: 310.207.8481
Stephen J. Donell Los Angeles

President of FedReceiver, Inc., Jalmar Properties, Inc. and Donell Expert Services, Inc.
Todd D. Donell Los Angeles

Executive Vice President of FedReceiver, Inc. and Jalmar Properties, Inc.
James H. Donell Los Angeles

Founder and CEO of FedReceiver, Inc. and Jalmar Properties, Inc.
Sarah R. Bates Los Angeles

Vice President of FedReceiver, Inc. and Jalmar Properties, Inc.
California Court Receiver FAQs
What are the powers of a California court receiver?
The receiver has the power to take possession of the receivership assets as defined in the order appointing the receiver. This may also include business personal property, computers, documents, records, leases, contracts, mail, intellectual property, accounts receivables, and other property of the business. the receiver may also be appointed as a tiebreaker over a business. This may include being appointed as a provisional manager of a business. Learn more.
How are California court receivers appointed?
In California, a receiver is appointed by the court when one party in a lawsuit files a motion seeking the appointment of a receiver. Receivers are appointed pursuant to court order. Different courts and different judges have different rules and procedures related to the appointment of a receiver. The facts and circumstances dictate which method is utilized. 
There are 3 primary ways a judge considers appointing receivers, including a real estate receiver or a partition referee. Learn more.
How do you become a court receiver in California?
First, in California, there are no licenses, permits, designations, or degrees that someone seeking to be appointed as receiver must hold. However, experience is key. 
In order to be appointed as receiver, you must demonstrate that you have the requisite skills and experience to be able to administer the receivership estate, and depending upon the type of asset over which you are appointed as receiver, you must possess expertise in that particular field. It is imperative that you have knowledge of all types of either real estate or businesses over which you may be appointed as receiver. However, it is possible after the appointment to employ a consultant to assist as may be needed. Learn more.
When is a California court receiver appointed over a company?
Courts have authority to appoint receivers in the following pertinent circumstances: where a corporation is insolvent, in imminent danger of insolvency, or has forfeited its rights and in all other cases were necessary to preserve the property/receivership asset or rights of any party. In addition, a court has the power to appoint a receiver for a nonprofit corporation if it has reasonable grounds to believe that unless a receiver of the corporation is appointed, the interests of the corporation or its members will suffer. Learn more.
What happens when receivers are appointed by the court?
When the court appoints a receiver in California, Nevada, Arizona, and throughout the country, this sets off a series of events that will impact the asset over which the receiver has been appointed. The duties and responsibilities of the receiver are identified in the order appointing the receiver. 
Depending upon the type of case, which could include a real estate, business, judgment, divorce, regulatory enforcement actions, or health and safety-related cases, the receiver may take possession of all or a portion of the business or real property.
What are the qualifications of a California court receiver?
The receiver is an agent, officer, or arm of the Court. By definition, a receiver is neutral and must not have any financial interest in the asset over which the receiver is appointed. There are no licenses that receivers are required to possess. However, there are many considerations regarding the qualifications of a receiver. Learn more.
When may a California court receiver be appointed by the court?
A California court-appointed receiver may be appointed pursuant to the State of California Code of Civil Procedure 564. This code identifies the following circumstances under which the court may seek the appointment of a receiver. Read more.
Can a receiver hire a lawyer?
A California court-appointed receiver may hire counsel. However, pursuant to California Rules of Court, the receiver must not employ an attorney without the approval of the court. Read more.
Can a receiver borrow funds?
A California court-appointed receiver may borrow funds. The process of borrowing funds is subject to court approval. The court receiver will need to identify the reasons for the borrowing which may include the preservation and management of the real estate, property, or business operations over which the receiver has been appointed. Read more.
How do California court-appointed receivers get paid?
In California, the court receiver is entitled to seek compensation. This is pursuant to California Rules of Court, rules 3.1183, 3.1184. Typically, the order appointing the receiver will set forth the procedures whereby the receiver may be compensated. Often, a receiver must circulate a notice of intent to pay fees along with a copy of the receiver's invoice providing reasonable detail of work performed. Any party has an opportunity to object to the receivership fees and the receiver should not pay such fees prior to the objection period expiring. Read more.
How does a receiver get appointed on an emergency basis in the State of California?
The California Rules of Court determine the conditions upon which a receiver can be appointed on an emergency or ex parte basis. The applicant must show in detail by verified complaint or declaration the nature of the emergency and the reasons irreparable injury would be suffered by the applicant during the time necessary for a noticed motion hearing. Also, whenever a receiver is appointed without notice, the matter must be made returnable upon an order to show cause why the appointment should not be confirmed. 
Therefore, if a receiver is appointed on an ex parte basis due to an emergency, a hearing confirming the appointment of the receiver will occur not later than 15 days after the appointment of the receiver or in some instances 22 days from the date the order is issued.
What is the procedure to nominate a California court appointed receiver?
Pursuant to the California rules of Court, Rule 3.1177, at the hearing of an application for appointment of a receiver on notice or at the hearing for confirmation of an ex parte appointment of a receiver, each party may suggest to the court one or more persons for appointment as receiver. The party must state the reasons for the nomination and the party's suggestion is without prejudice to its objection to the appointment or confirmation of a receiver.
Any party may nominate a receiver. The court may consider competing nominations and ultimately the court will determine which nominated receiver is best suited for the particular case. The court often considers the background, qualifications, training, and experience of the proposed receiver as well as the location of the asset over which the receiver will take possession, the type of asset(s), the costs associated with the receivership, and the possible prior experience of the court with a particular nominated receiver.
Review the chapter authored by Mr. Donell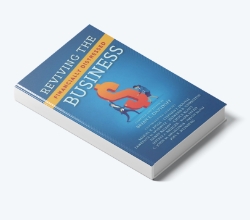 Reviving the Financially Distressed Business
Reviving The Financially Distressed Business is the essential guide for business owners and corporate leaders whose companies are under—or anticipating—financial difficulties. See Chapter 11, Receiverships, written by Court Receiver Stephen Donell, CCIM, CPM
Steve Donell's contribution to the book "Reviving a Financially Distressed Business" reflects not only his expertise as a receiver, but his sound judgment on how receivership can be used to effectively advance a financially troubled business." 

– Brian Davidoff, Esq. Author and Editor
LABF Young Insolvency Professionals Committee discusses alternatives to filing for bankruptcy relief.
California Court Receiver FAQs