Who We Work With
Plaintiff and Defense counsel representing litigants in premises liability, habitability, landlord-tenant disputes, fiduciary duty, receiver and HOA disputes.
Premises Liability
Injuries including slip/fall, site-line obstruction, criminal acts of 3rd parties, skylights, ladders, parking lots, alligator cracking and dangerous conditions.
Habitability
Slum-like conditions including the applicable standard of care related to mold, bedbugs, roaches, lead based paint, heating, plumbing and general dilapidation.
HOA
Standard of care and fiduciary duty related to the operation of HOA's.
Landlord-Tenant Disputes
Wrongful eviction, Ellis Act, landlord duty to mitigate damages, CAM charges, lease disputes.
Landlord Duty to Mitigate Damages
Landlord obligations to mitigate damages related to residential and/or commercial lease defaults.
Fiduciary Duty
Acquisition and management of real property requires due diligence and adherence to the standard of care such that investors and partners interests are considered pursuant to contract language and/or fiduciary duty.
Types of Cases
We handle cases involving the standard of care in property management and the custom and practice in the receivership industry.
Locations Served
Services are primarily provided for matters in California.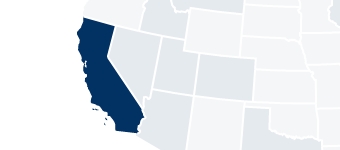 Alameda, Butte, County of San Francisco, Contra Costa, El Dorado, Fresno, Humboldt, Imperial, Inyo, Kern, Kings, Los Angeles, Marin, Orange, Riverside, Sacramento, San Bernadino, San Diego, San Joaquin, San Luis Obispo, San Mateo, Santa Barbara, Santa Clara and Ventura County
How we work together
Matching the experience/skill set with facts of the case.
Reach out
Reach out to us via our contact page or call our office.
Conflicts Check
Verify that there are no conflicts.
Availability and Suitability
Discuss timing, availability and whether the areas of expertise are a good fit for the case.
MSJ
Support or oppose motions for summary judgment.
Deposition and Trial Testimony
Decades of experience in depositions/trial testimony.
Expert Witness Services
Decades of Experience and Industry Leader
As an experienced property manager, with certified property manager (CPM), Accredited Residential Manager (ARM), Certified Commercial Investment Member (CCIM) and Accredited Management Organization (AMO) professional designations, a licensed real estate broker and experienced expert including trial testimony on behalf of both plaintiffs and defendants, Stephen Donell provides property management standard of care expert witness services.
Plaintiff's Attorney San Francisco, CA

Mr. Donell demonstrated his knowledge and skill related to slum-like conditions and the applicable standard of care. His testimony was instrumental in our firm achieving a very positive result. I would highly recommend the services of Mr. Donell.
Review the chapter authored by Mr. Donell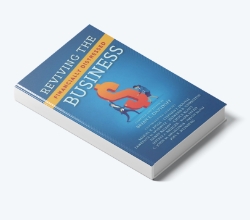 Reviving the Financially Distressed Business
Reviving The Financially Distressed Business is the essential guide for business owners and corporate leaders whose companies are under—or anticipating—financial difficulties. See Chapter 11, Receiverships, written by Court Receiver Stephen Donell, CCIM, CPM
Steve Donell's contribution to the book "Reviving a Financially Distressed Business" reflects not only his expertise as a receiver, but his sound judgment on how receivership can be used to effectively advance a financially troubled business." 

– Brian Davidoff, Esq. Author and Editor